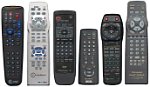 currently scheduled workshops
This autumn we are offering a wide range of workshops including, but not limited to, grantwriting, screenwriting, the RED Epic, lighting, cinematography, and software workshops such as Avid, Premiere, and After Effects. Our workshops range from beginner to advanced levels. Check out our autumn, 2014 listings in this brochure and visit www.charlesstreetvideo.com for more information and registration.
We are pleased to announce two new developments with our workshop series. First, we are offering introduction to video production and editing courses for seniors (and others who are young-at-heart) and second, we are offering on-demand and one-on-one workshops. Details for both are included in this brochure, or visit www.charlesstreetvideo.com.
CSV is also excited to formalize our workshop auditing process. Our new auditing positions will continue to work towards our mandate of accessible media art education. If you are interested in auditing a workshop, please email pam@charlesstreetvideo.com for application information.
Click below to register in a workshop. To secure your registration, participants are required to pay for their session. CSV reserves the right to cancel workshop sessions, in which case its liability shall be limited to refunding or crediting against the participant's account the amount of their payment. Registered participants may cancel up to 2 business days in advance without incurring a penalty. There will be no refunds issued for cancellations made less than 2 business days before the start date of a workshop.
STUDENT SPECIAL Students pay only 50% of the non-member rate for workshops. Student rate registrations must be done with valid student ID in person at CSV during office hours.
ON DEMAND & One-on-One Consultations: Our new on-demand workshops provide flexibility for people unable to attend a scheduled workshop. If you are interested in taking a particular workshop and can find at least 2 other people who are also interested, we will work to schedule that workshop on a day and time that is convenient for you and at no more cost than our normal workshop rates. For an additional fee, we are able to provide one-on-one consultations on the topics of our workshops, or other media art and digital cinema topics. If interested, please email pam@charlesstreetvideo.com We can accommodate any of our listed workshops through the on-demand and one-on-one program.