6:30pm – Doors Open
7pm – Guest presenters: Adrienne Crossman and Thirza Cuthand, plus Q&A
8pm – Networking, Food & Beverages

Art Intersection Meetup is a meeting place for artists, moving image-makers, gamers and technologists who are experimenting with art-related digital content and how the moving image is presented in a connected world. Digital culture, social media and networks encourage new ways of storytelling, image making, idea sharing and collaboration. This Meetup celebrates artists and innovators who are embracing change leading the next wave of creativity.

About Adrienne Crossman:
Adrienne Crossman is an artist, educator and curator. She holds a BFA in Integrated Media and a Minor in Digital and Media Studies from OCAD University. She has completed residencies in Syracuse, NY, Montréal, Windsor, and Artscape Gibraltar Point on the Toronto Islands. Her practice involves the manipulation and deconstruction of digital media and popular culture in order to create new artifacts through formal re-interpretations. In the pursuit of creating a queer aesthetic, Crossman's work is concerned with the exploration of non-normative and non-binary spaces, while attempting to locate queer sensibilities in the everyday. Adrienne is currently an MFA candidate in Visual Art at the University of Windsor.

Website: adriennecrossman.com

Instagram: @fakechildhood


About Thirza Cuthand:
Thirza Jean Cuthand was born in Regina, Saskatchewan, Canada, and grew up in Saskatoon. Since 1995 she has been making short experimental narrative videos and films about sexuality, madness, youth, love, and race, which have screened in festivals internationally, including the Tribeca Film Festival in New York City, Mix Brasil Festival of Sexual Diversity in Sao Paolo, Hot Docs in Toronto, ImagineNATIVE in Toronto, Frameline in San Francisco, Outfest in Los Angeles, and Oberhausen International Short Film Festival in Germany where her short Helpless Maiden Makes an 'I" Statement won honourable mention. Her work has also screened at galleries including the Mendel in Saskatoon, The National Gallery in Ottawa, and Urban Shaman in Winnipeg. She completed her BFA majoring in Film and Video at Emily Carr University of Art and Design, and her Masters of Arts in Media Production at Ryerson University. In 1999 she was an artist in residence at Videopool and Urban Shaman in Winnipeg, where she completed Through The Looking Glass. In 2012 she was an artist in residence at Villa K. Magdalena in Hamburg, Germany, where she completed Boi Oh Boi. In 2015 she was commissioned by ImagineNATIVE to make 2 Spirit Introductory Special $19.99. In the summer of 2016 she began working on a 2D video game called A Bipolar Journey based on her experience learning and dealing with her bipolar disorder. It showed at ImagineNATIVE and she is planning to further develop it. She has also written three feature screenplays and sometimes does performance art. She is of Plains Cree and Scots descent, a member of Little Pine First Nation, and currently resides in Toronto.

Website: thirzacuthand.com

Instagram: @thirzac


For more information about the Art Intersections Meetup please contact [masked]

To watch past presentations by Jacob Niedzwieki, Jeremy Bailey and Midi Onodera please click here.


Presented in collaboration with Akimbo, Gamma Space, OCAD U and Charles Street Video.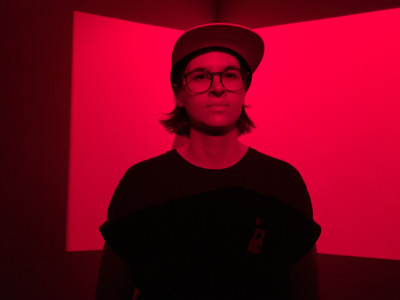 Location
862 Richmond Street West, toronto, ontario