With growing interest in our workshops we have decided to offer a few new membership levels. Check out the options below.


Production Membership: $150* ($125 for renewal)
Production Membership for Student/Seniors: $75 ($50 on renewal)*
Our production membership provides access to equipment rentals, editing stations, space rentals, a reduced rate on workshops, and production and screening opportunities through our Maker Space and Video Chuck programs. A currently valid student card is necessary to receive the Student discount. A drivers licence or seniors card is necessary to receive the Seniors discount. (To qualify for the seniors discount, you must be age 65 or older.)
Workshop Membership: $170*

Enjoy unlimited access to workshops for 12 months with this annual membership rate (less than $15/month!)**
All-in-Membership (Workshop + Production): $220*
All-in-Membership for Student/Seniors: $120*

Get the perks of both our production membership and workshop membership with this great option.
*plus HST – Note that your fee may be tax-deductible as a "professional association" fee.
** Unlimited workshop access is restricted to scheduled workshops only. On demand and one-on-one workshops are not included.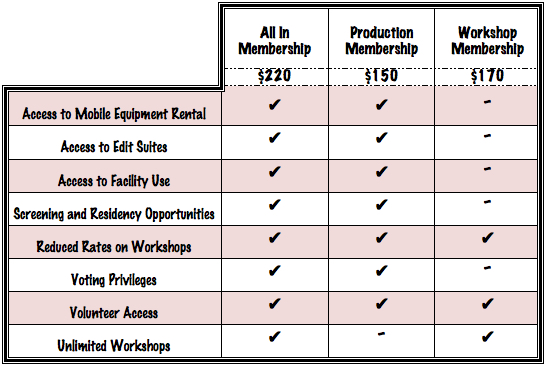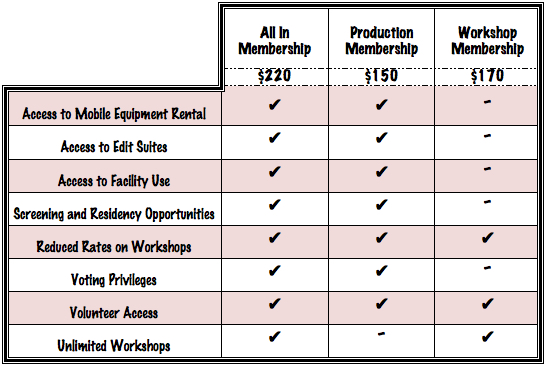 22 January 2016