Writing a great screenplay requires great technique, but it also requires an understanding of the unique perspective you have on the world and the stories you have to tell. Participants will bring a one to two sentence description of a story idea they'd like to workshop in class. (It doesn't have to be perfect so don't overthink it! A simple jumping off point will do.) After engaging in an exercise to uncover our stories, we'll dive into the how-to of writing a script that will catch the discerning eye of both producers and directors. Topics will include crafting loglines, synopsis and bibles as well as exploring ideas of story, character, plot and dialogue.
maximum capacity: 14

7 hours of instruction
Instructor: Leah Cameron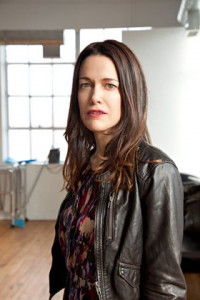 Leah Cameron is a Toronto-based writer and director who loves telling funny, awkward and touching stories. She holds an MFA in Screenwriting from the American Film Institute in Los Angeles where she was awarded the Joseph Stefano Award of Excellence in Screenwriting for her work. Leah is also a directing graduate of the NSI Drama Prize Program and Women In the Director's Chair Story and Leadership Program 2018. From Leah 2013 to 2015 Leah wrote and story edited episodes on two seasons of the pop cultural web series WHERE COOL CAME FROM. Since then she has helped several show runners research and develop pitch packages and pilot scripts for TV. Most recently Leah worked in the writing room as a researcher for the CBC's hour-long TV drama CORONER which will be released on CBC in 2019. She is currently preparing to write and direct her comedic web series, THE COMMUNIST's DAUGHTER, for which she had secured funding through the Independent Production Fund (IPF.)

| | | |
| --- | --- | --- |
| $0 | | all-in or workshop member |
| $25 | | production member |
| $105 | | nonmember |
Register Now!