This workshop will provide fundamentals on working with non-professional to experienced actors in both scripted and improvised scenes. It focuses on various methods to encourage the actor to be unselfconscious through focus on the material and immersion in the scene. This workshop will cover: director's preparation for different stages of your project (casting, rehearsal, shooting); how to communicate your intention effectively to the actors; what actors expect from directors; different approaches to acting and how you use them.

In order to understand what an actor requires from a director, participants will fulfil the roles of both actor and director during the workshop, reversing roles with their fellow participants.
maximum capacity: 8

6 hours of instruction
Instructor: Antoine Bourges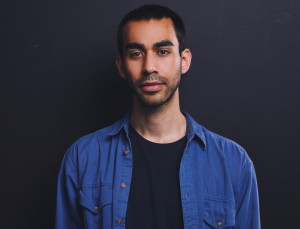 Antoine is a Toronto-based filmmaker originating from Paris, France. His shorts "Woman Waiting" (2010) and "William in White Shirt" (2015), along with his medium-length film "East Hastings Pharmacy" (2012), have screened at festivals across North America and Europe, including the Berlinale, SXSW, the Viennale and TIFF. He has recently completed his first feature "Fail to Appear", which premiered at VIFF in 2017.

Antoine's films are informed by an interest in the relationship between individuals and systems such as healthcare, social, or legal institutions. His films have led him to direct actors of varying levels of experience – from professionals to non-actors – and to continually adapt his approaches to create authentic performances.
| | | |
| --- | --- | --- |
| $0 | | all-in or workshop member |
| $20 | | production member |
| $105 | | nonmember |
Register Now!