Using examples from film and video, this workshop will explore the effects of colour on the viewer, and how treatments and manipulation are used in the industry. Beginning with an analysis of additive colour (light emitting sources), participants will be exposed to the psychological effects of individual colours, saturation, colour "casts" and colour grading, as well as some popular techniques used in the industry. The latter including triadic, complementary and analogous colour schemes, as well as colour/luminance manipulations such as bleach bypass.

*All workshops will take place online using ZOOM. You will recieve a link prior to this workshop.

maximum capacity: 10

2 hours of instruction
Instructor: Meeka McLean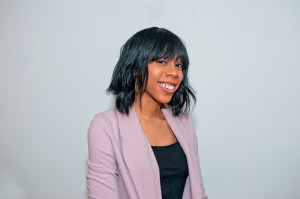 Hey, I'm Meeka McLean -
An Editor, Colourist & all around post-production assistant. From dailies to final delivery, I've worked down the Post production line in various & different positions.
Competency with current software used in the Film/TV industry – i.e. DaVinci Resolve, various Adobe Suite programs, and Avid Media Composer. My days assisting usually include conforming timelines for Colourists / VFX artists, prepping plates and doing inserts for VFX, and organizing/ handling any media that may come through the company.
Otherwise, I'm editing, colouring and probably not getting enough sunlight. My personal hobbies include videography, photography, bass playing and eating fries too many times a week.
Happy to meet you!
| | | |
| --- | --- | --- |
| $0 | | all-in or workshop member |
| $10 | | production member |
| $55 | | nonmember |
Register Now!