This workshop will cover the basic safety procedures when working with lights, and utilizing a basic tungsten light kit, and a basic LED light kit to it's highest potential. Participants will experiment and become familiarized with DIY materials that can be used to modify and play with light in interesting and cinematic ways. This workshop will use materials and equipment all under $150.

maximum capacity: 12

3 hours of instruction
Instructor: Kathleen Tudo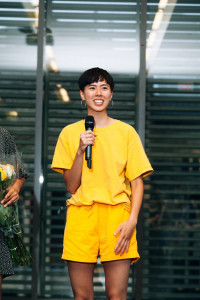 Khanh Tudo is a multidisciplinary artist currently exploring the worlds of mixed media installation and film. - with a specialty in low budget cinematography, and gaffing on an indie level. Khanh's practice embraces experimental processes and making mistakes as the best means of learning.
| | | |
| --- | --- | --- |
| $0 | | all-in or workshop member |
| $10 | | production member |
| $65 | | nonmember |
Register Now!