Working alongside the editor, the assistant editor plays an essential role in the post-production phase while simultaneously gaining valuable theoretical, technical and profession insight into picture editing. Through presentations, discussions and demonstrations (using Adobe Premiere Pro CC), "Assistant Editing" offers participants the essentials of preparing a project professionally for offline and online edits. Topics to be covered include: the role of an assistant editor; the post-production workflow; ingesting and organizing media; online vs offline edits; syncing audio to image; exporting deliverables for colour grade and sound mix; and more. Learn about the crucial role of assistant editing and how it is a stepping stone towards eventually becoming a professional editor.

maximum capacity: 6

6 hours of instruction
Instructor: Meelad Moaphi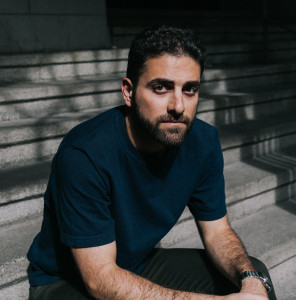 Toronto filmmaker and screenwriter Meelad Moaphi is a BFA ('10) and MFA ('19) graduate of York University's Film Production program. His works have screened locally and abroad, including at the International Film Festival Rotterdam and Montreal World Film Festival. Moaphi's unique international upbringing has informed his culturally diverse body of work, which range in pieces in English, Farsi, to even Spanish and Japanese. Worth -- his latest short, filmed entirely in Pakistan with Urdu dialogue -- was distilled from his feature screenplay and will be released in November 2019.

| | | |
| --- | --- | --- |
| $0 | | all-in or workshop member |
| $40 | | production member |
| $125 | | nonmember |
Register Now!