If you're a freelance image creator (videographer, photographer, or similar) or you're interested in becoming one, this 2-part workshop will give you the tools you need to make a living and find clients who will keep asking you back.

We will cover how to market yourself, how to apply for jobs, special tactics for finding work, and turning every job into more work in the future. If you're a beginner or you feel you would like to get more tools to improve your client list, we will find a way to help you. We will also work with individuals to give them feedback on their current work and current methods of finding work.
maximum capacity: 12

6 hours of instruction
Instructor: Johnny Hockin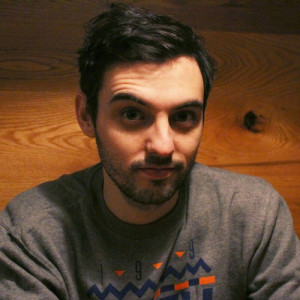 Johnny Hockin is a Toronto-based freelance producer and filmmaker. While working as a
correspondent at MTV News, he co-created and hosted MTV Movie Night for MTV Canada,
which aired on CTV. In 2011, he produced the viral fan film Tron: Destiny which has almost 4
million views. Johnny left MTV to form Juniper Island Productions, where in 2013 he produced
the short Manifold with director Anthony Scott Burns. Manifold starred Stephen McHattie,
premiered at Fantastic Fest in Austin, and garnered 200,000 views and a Vimeo staff pick. He
has worked as a commercial producer and director with clients including Red Bull, Cineplex,
Vice Media, and Nike.
| | | |
| --- | --- | --- |
| $0 | | all-in or workshop member |
| $40 | | production member |
| $125 | | nonmember |
Register Now!